Not everyone has the skills or confidence that they would like for interior decoration. While you might want a festive or lovely home over the holidays, you might also feel like your space is too small or you aren't sure where to start when it comes to your holiday décor. If you are thinking of decorating your space for Christmas, we here at Freshwater Interior Design have a few tips that we think you'll love. Consider some of the following tips: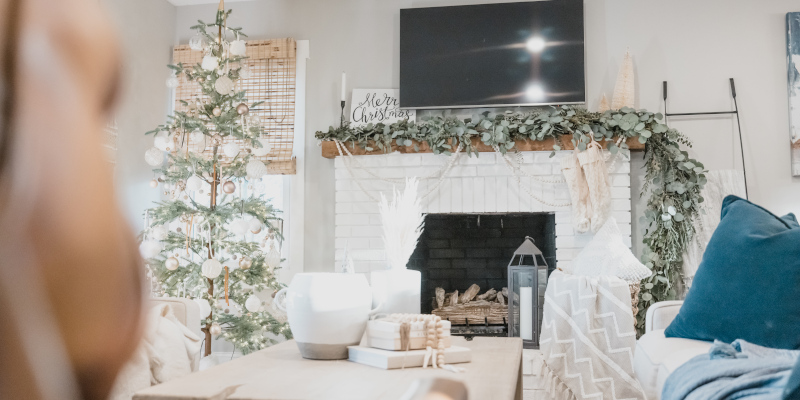 Don't be afraid of asymmetry! When decorating, there are times when you might feel that everything has to be even and symmetrical. While this can look nice, don't be afraid to experiment with swags, garlands, or other décor that doesn't match perfectly on two sides of a mantle.
Add objects of varying height for visual interest. Choosing objects that are similar, but not identical, is a great way to add visual interest. The next time you are decorating a tabletop or mantle, choose from items that have varying heights and cluster them. This works with small trees, candlesticks, vases, etc.
Think about all the different angles. Don't be afraid to walk around your room and see it from all angles! Check out how the mantle or tree looks from the front, back and sides to help you better determine placement of decorative objects.
Break out of the red and green scheme. Red and green are traditional Christmas colors, but don't assume that you need to stick within those two colors for your color scheme. We have created lovely interior design ideas with all different colors for the holidays, including neutral palettes!
If you are stuck in an interior design rut, we want to help! Check out our video link for some great inspiration or give us a call today for personalized assistance.